Attorney Texas and New Mexico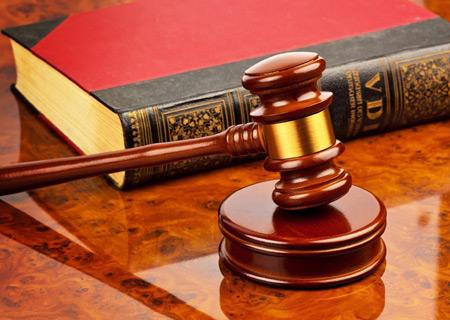 In Texas and New Mexico we hold strong to the concept of personal responsibility and accountability. At the law firm of Hutchison & Foreman, PLLC, our attorneys endeavor to hold wrongdoers accountable for their actions in personal injury, employment, consumer rights and civil rights actions.
At Hutchison & Foreman, PLLC, we are always open to clients who have suffered from unexpected calamities, crashes and personal losses. As a professional personal injury attorneys in Texas, New Mexico, Oklahoma and Missouri we are here to serve you. I'd like to take some time here to list some examples of the top personal injury cases that we represent:
Wrongful death
Shooting deaths
Auto negligence
Trucking negligence
Nursing home abuse /nursing home neglect
Malpractice and other professional negligence claims
Defective products/ defective drugs/ defective medical devices (product liability)
Slip and fall
Construction/ industrial/ agricultural negligence causing serious injury or death
Drowning or near drowning
Bus negligence
DRAM shop
Boating collision and negligence
Negligent security/ assault and battery
Dog bite/ animal attack
Structure fire/ residential/ commercial
Bailment negligence
Aircraft/ helicopter crashes
Train negligence
Crop dusting/dangerous chemical/negligence
Parkinson's disease as a result of paraquat
Physical injuries and death resulting from dicamba (Roundup)
Is Your Personal Injury Serious Enough to Bring A Claim?
Personal injuries can be of many types including minor injuries to severe injuries to death. In reality, an insurance company may not be liable to repay your loss in every instance. Hutchison & Foreman, PLLC lawyers are here to take care of your problem but only if you suffer from serious injuries and damages or in the case of a death of a family member where their injury or death resulted from a breach of duty owed by the insured tortfeasor to you. Another factor is quite important in the case of determining the evaluation of our personal injury representation and that involves negligence and its elements. To answer your question about whether your case is serious enough to bring a claim you need to know something about negligence.
What is negligence?
Tort law primarily focuses on negligent conduct that can harm another person. This can be defined as failure to use ordinary or reasonable care under the same or similar circumstances. If you want to claim your property or individual loss in a lawsuit to be tried to a jury you must first prove these four things:
Duty: Did the defendant owe you a duty of care?
Breach of Duty: Did the defendant's act breach or run afoul of this duty of care?
Cause: Did the breach of the duty by the defendant proximately cause your damages?
Damages: Did you suffer injury, damages, death as a result of the actions of the defendant?
Free Consultation!
We offer free telephone and zoom consultations to any potential new client. Once we have determined that your case is one that we are able to accept, we will set up a personal meeting with one of our outstanding lawyers and yourself. Litigation is often a frustrating process, but we hope to help smooth out the rough edges and bumps along the way. If you believe that you have been injured or a family member's death has been caused by the negligence of another, please call us 817-336-5533. Remember this, when you have a medical emergency call 911. When you need information call 411. When you have a legal emergency dial 4911.